Installation Manager : use the online repositories
To use the online repository (PPA), you need to create a keyring file first using the (graphical) IM (as the user was)
cd /home/was/IBM/InstallationManager/eclipse/  
./IBMIM -keyring /home/was/imkeyring.kyr -password passw0rd  

Configure the Passport Advantage Repository for updates
Choose File/Preferences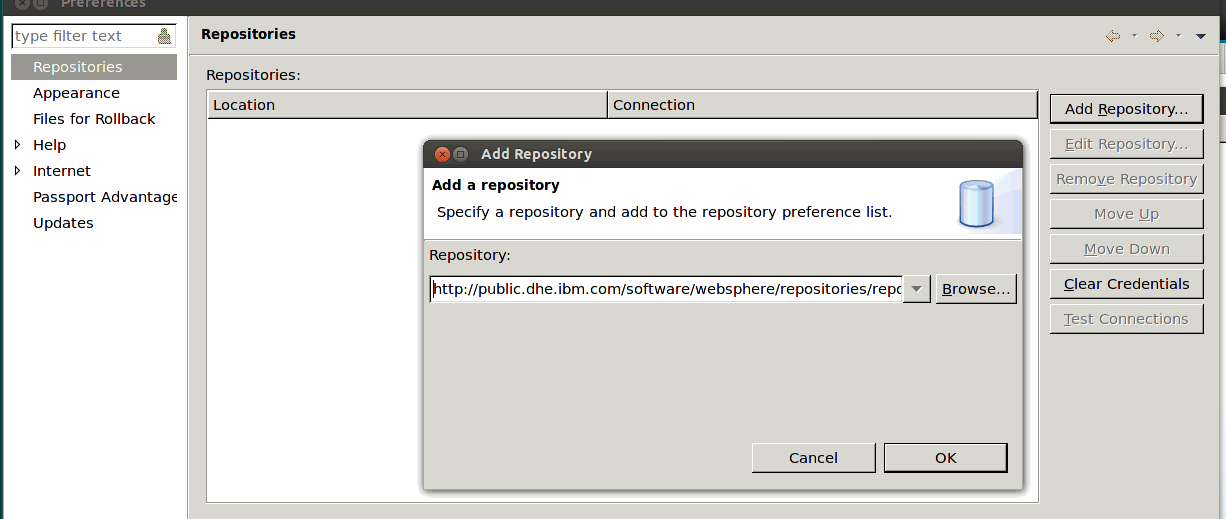 Go to the Repositories and add this one by clicking "Add Repository".
http://public.dhe.ibm.com/software/websphere/repositories/repository.config
Click "Test Connection". This will check the connection, and prompt for your username and password.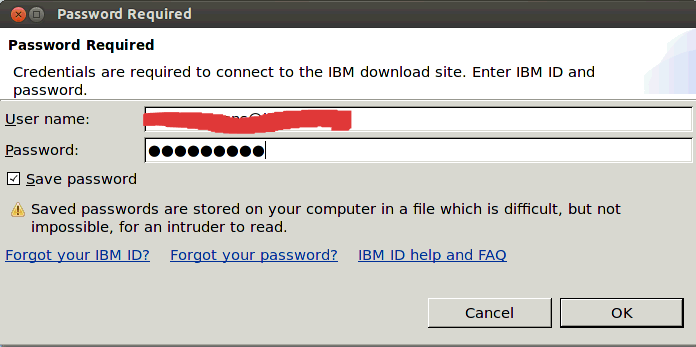 The following box opens:

Verify the connection. Close installation manager.
If you need to install multiple servers, it's obviously a better idea to download the fixpack once and configure the fixpack in your response file.
An alternative way to add this repository , is by incorporating it into the responsefile. However, you'd still need to prepare your password first.
You can obviously also use this method to add the online repository afterwards , and update your WAS server ….
Share on: